When does SYAC happen?
Usually the first Saturday of the month from 10 a.m. to noon. Check below to make sure as sometimes dates need to move due to other university activities.
Where does it meet?
Unless otherwise noted, all meetings will be at the Abrams Planetarium (755 Science Rd East Lansing MI 48824). On some occasions we may meet other places such as the MSU Observatory.
How much does it cost?
There is a small fee for SYAC so we can cover the costs of supplies. It is $5 per child each time you visit.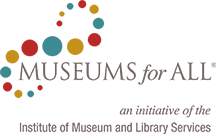 Free with Museums For All (with valid EBT, medicaid, or WIC card and photo ID)
Do I have to pre-register?
Nope! Just come if you can, no need to register before hand. Just check in at the gift counter when you arrive to pay the fee and get your name tag for the day.
Can kids younger than 8 or older than 12 come too?
Sure, but please keep in mind that we gear the content to 8-12 years, so it may not be as interesting and engaging for younger or older kids. We will have an area set up with books and toys for younger siblings and coffee for parents to enjoy as well.
I have more questions. How do I contact you?
You can call the planetarium at 517-355-4676 or email us at spartanyac@gmail.com
Dates and Themes for the 2023-2024 year:
November 11, 2023: Gravitational Waves

---

December 2, 2023: Aurora

---

January 6, 2024: Deep Sky Objects

---

February 3, 2024: Planetarium History

---

March 2, 2024: Eclipses

---

April 2024: No Meeting. Try to see the eclipse and visit the MSU Science Festival

---

May 4, 2024: Science of Star Wars

---

June 1, 2024: Jupiter

---

July 6, 2024: Star Knowledge from Around the World

---

August 3, 2024: Meteors and Asteroids

---